Having a pest problem can be one of the most frustrating situations to be in as a homeowner or if you run a business. That's especially true when massive pest infestations have taken over part of the property or when certain pests are making living conditions difficult. Going through that and having no clue who can help is no fun.
When looking through pest control services offered in Windsor, Ontario, Canada, there are key things to keep in mind.
Here are 5 simple elements that home or business owners can use to choose the right pest control company for their unique problem.
1. Finding a Professional Pest Control Service with Proven Experience
Does experience matter in the pest control industry? The short answer is yes. In fact, there are certain things about pest control specialists that people should be aware of. It's not the same thing to say that a pest control technician is certified versus being insured, for example.
Some companies want to play around with that when they are not, in fact, fully certified but have managed to insure themselves so that they are not liable for damages.
Customer reviews can be a good way to weed out some of the companies that may not be great options. Finding a company with decent reviews that has been on the market for a while can help customers feel more at ease.
2. The Company Must Have Experience in the Type of Pest That's Plaguing the Property
Dealing with an ant infestation isn't the same thing as having to contend with rats or cockroaches. The only problem with finding the right company for this unique situation is that the property owner may not be fully aware of the type of pest issues that they are dealing with. When the pest problem is at that stage where it's a bit of a mystery, working with a company with proven experience dealing with different types of pests is preferred.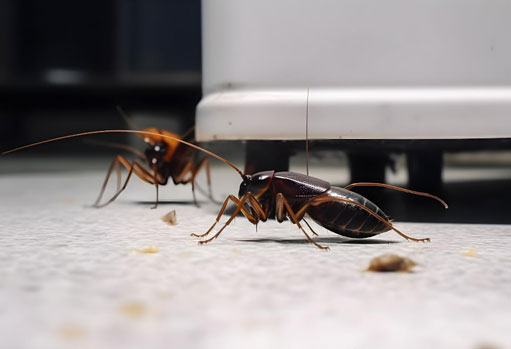 Most local pest control companies with extensive experience know what the common household pests in the area are, so finding a company that offers ant control with a decent list of satisfied customers may be enough here.
3. Looking for Humane Pest Control Methods
The approach to pest control and management has changed a bit over the years, for sure. People are now more aware of the negative effects that certain pesticides can have. Ideally, pesticide applications provide a good balance between eliminating the issue and not causing damage to pets or people on the property.
Families who have members with certain illnesses at home should really question the pest control specialists about the active ingredients they use. Developments in pest control have led to the production of less harmful pesticides, but they still need to do enough to solve the problem at hand.
Most companies are very open when it comes to allowing potential customers to read the pesticide label. There are even companies that will allow the client to have a say in their choice of pesticides.
If there's someone in the family with allergies or an illness, it could be beneficial for both sides to examine which chemicals are going to be used in the process.
4. Plan to Eliminate the Current Infestation & Future Pests
Each situation will require a unique pest control plan, and a good pest control technician should be able to explain this clearly to potential customers. When there's an ongoing infestation, that's going to be the first priority. The pest control expert may recommend that a family vacate their property at least for a couple of days when the situation is out of hand.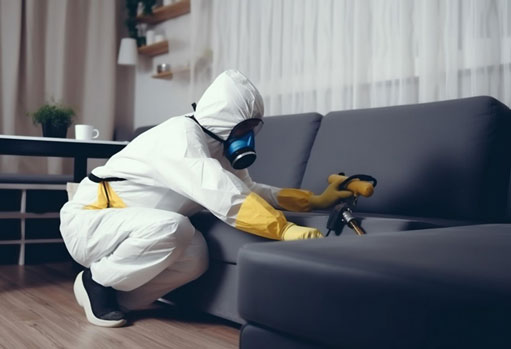 One of the underrated qualities that a professional pest control company can have is the ability to speak clearly on an issue. If the pest control management plan will work best with the use of powerful pesticides, then that's what potential customers would probably prefer to hear, even if that means they have to leave home for a while.
5. Price is Still Important
Price is never something that potential customers of pest control businesses should overlook. The biggest problem for these potential customers, though, is that most of them don't have any idea how much pest control treatment should cost.
The thing is, different types of pest removal services will feature different prices. That's the case even for common pests. Getting rid of carpenter ants may cost more than dealing with pill bugs. People who are worried about future infestations could also pay a yearly fee to these pest control businesses to make sure that they implement a full pest control plan.
These yearly contracts work rather well for companies requiring commercial pest control services. Sometimes, commercial customers are required by law to have a pest control plan in place, so it's in their best interest to partner with a pest control business.
Just like with many industries, people can see considerable price reductions if they opt to sign a yearly contract with their local pest control expert.
Pro Trap Pest Control Company
It may seem odd to think that different types of pest control treatments will feature such diverse prices. Due to the price situation and the fact that certain pests are common during some seasons, it's a good idea to find that go-to pest control business, like Pro Trap… regardless of whether there's an issue on your property currently or not. Best write this number down before the pest emergency happens.

Many pest problems are better controlled before they get out of hand, best to get them all terminated completely, and quickly. A few yearly visits may be enough to keep a invasion from happening. Give us a call for pricing, our pest management solutions, schedules and we will get you a free estimate.